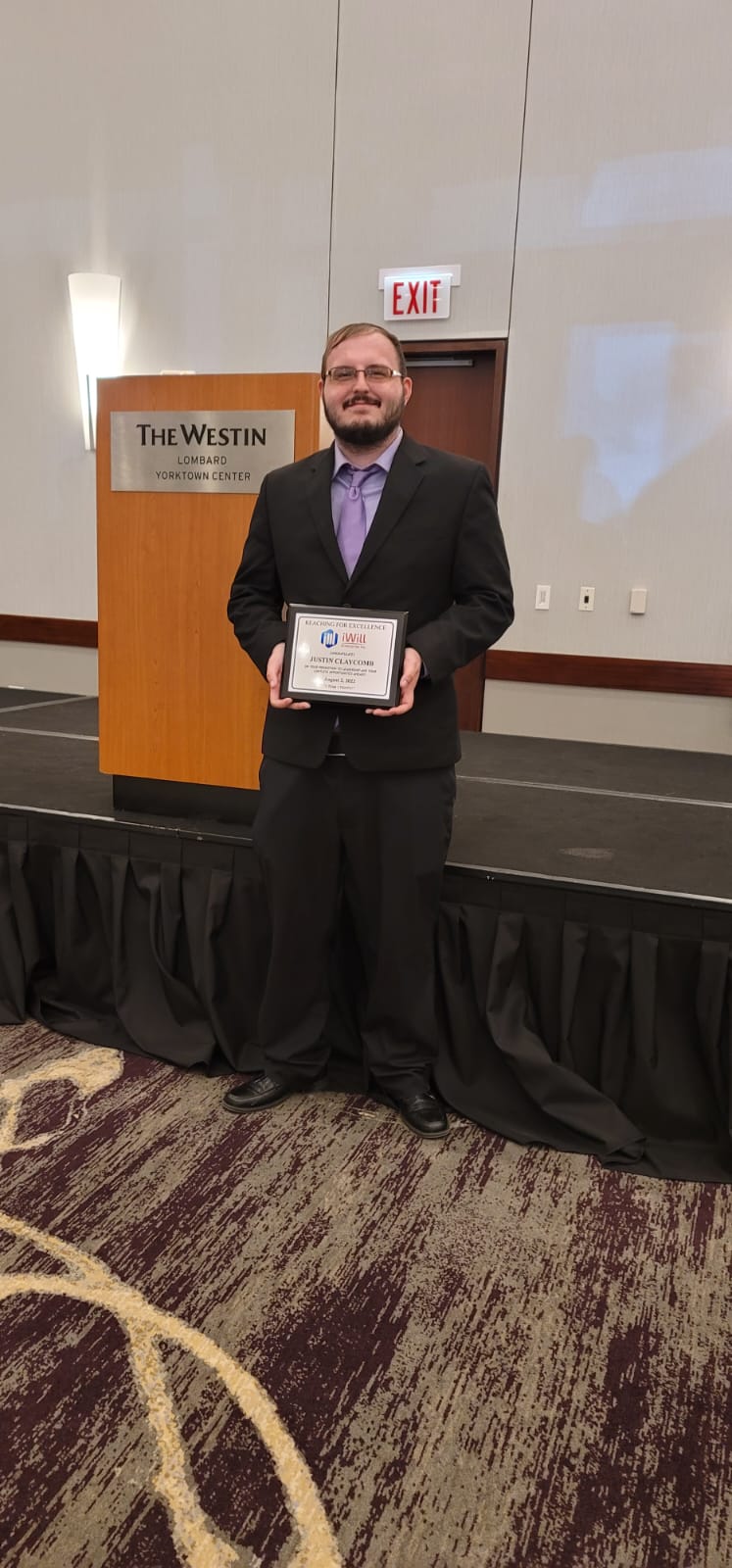 Justin Claycomb Gets Promoted To Corporate Trainer
iWill Enterprise Inc has seen tremendous growth in the first half of the year. They've been traveling all across the country and networking with some of the best companies in the industry. Their sales have increased and they partnered with two new clients! It is a very exciting time and everyone in the organization is pumped for what the rest of the year has in store. Even more exciting is that they were able to promote one of their very own to a corporate trainer. iWill Enterprise Inc prides themselves on giving all employees the opportunity to get a leadership role before seeking an outside source for the position. They are proud to announce that Justin Claycomb has officially been promoted to a corporate trainer.
Justin Is one of the hardest workers in the office and a great example of where determination and effort can take you. Justin is originally from Louisville, Kentucky, born and raised. He attended Doss Highschool where he received 3 different certifications in Adobe, IT fundamentals, and Microsoft office. In his free time, he likes playing games on his computer and spending time with his wife and their two kittens.
Justin shared a lot of what it took to get him here which included, keeping a positive attitude even when he had bad days, showing up every day, working hard, and a lot of networking. One of his favorite memories with company is the critical conversation he had with his managers that helped better himself to become better within the company
The advice Justin would give to new reps is:
 "Just always have a great student mentality and never lose it once you get it because no matter how high you get you will always be a student and there's always more to learn but it's always a great thing to continue being a student"
Justin Claycomb, Corporate Trainer
Justin had learned so much since working with IWill Enterprise Inc, including how to be more professional and gained a better sense of urgency. He shared that his goals for the next 3 months is to grow his own team and mentor someone else into getting promoted, while also enjoying his new marriage. Justin has a lot in store for him and we can't wait to watch him grow!
To stay up to date on all IWill Enterprise Inc employees and their career opportunities, visit ​www.iwillenterpriseinc.com.​ Follow iWill Enterprise on Instagram and Facebook to stay up to date on everything their team is up to @iWillenterpriseinc