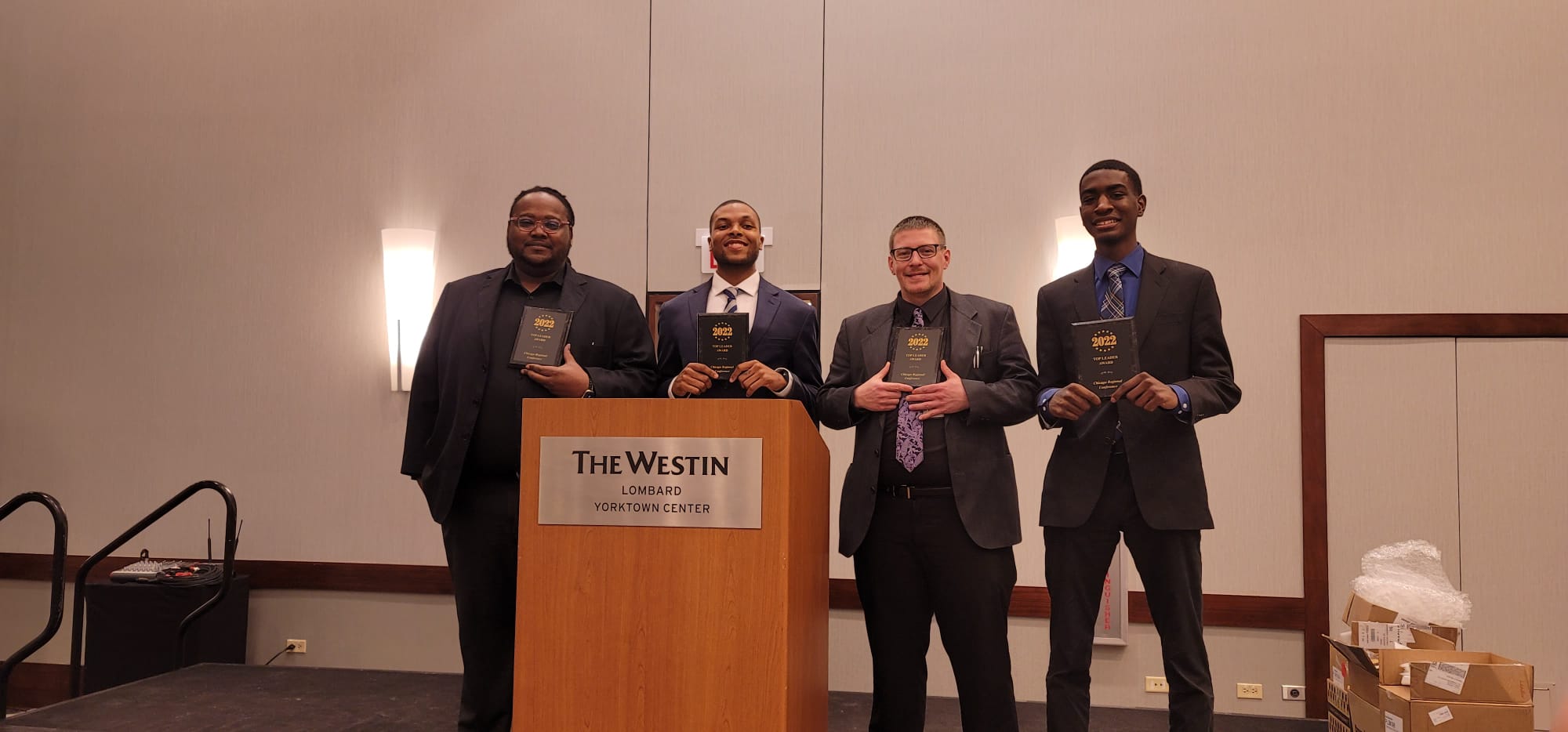 IWill Enterprise Inc Attends Leadership Conference
IWill Enterprise Inc wrapped up the first quarter with an exciting trip to their Leadership Conference in Chicago, Illinois! Top-performing associates from iWill Enterprise were chosen to join professionals from marketing campaigns across the Nation. While visiting Chicago, the team was able to network with top performers in the industry and hear from the most successful business owners from around the country. The conference aimed to redefine the companies' objectives by honing in on their campaign strategies, strategizing better business practices, and acknowledging growth opportunities in new industries.
The trip consisted of breakout sessions which explained various topics. The topics included sales techniques, leadership development, and company culture. Almost a dozen of IWill Enterprises employers were chosen for this trip. Four of IWill Enterprises Corporate Trainers, Yanier Moore, Keddron White, Kamrin Boone, and Patrick Green were first time attendees and were eager to share their experience.
Yanier shared how meetings like these are important because you are able to meet new people who are in the same position from different offices and organizations.
"I learned a lot about the importance of goal setting. Also hearing other perspectives on how to evaluate if your goals are realistic and timely. I was given great advice that you can always readjust a deadline for your goals but it's important to strive to get them done in a timely fashion."
- Yanier Moore
Keddron explained how seeing how passionate other people are inspired him.
"My biggest takeaway from the meeting is watching how passionate people are about their achievements, seeing what it takes to inspire others to gain success by putting in the work and trusting the system."
- Keddron White
Kamrin shared how this meeting taught him the importance of teamwork and working together.
"This conference taught me how to closely connect with others and understand how to uplift them. Teamwork truly does make the dream work. This means that if you can a lead by good example; others will follow."
- Kamrin Boone
Lastly, Patrick spoke on how this meeting allowed him to see the bigger picture when it comes to the industry and his goals.
"The biggest impact that I took away from the meeting is there's a whole other but bigger picture then what I have seen! To see some of the most successful people in our company was huge! The only difference between me and them is how their mentality was! So moving forward you have to change your mentality and work hard for yourself. I think these meetings are important because it gives people the opportunity to hear from other sources on how to be successful! It also gives everyone the opportunity to network and to build their brand with future business partners!"
- Patrick Green
The growth of IWill Enterprises leaders and business has been rapid and will be exciting to watch in the coming quarter. The momentum gained from this conference will give the team the vision to see past its current state and into its exciting future. 
To learn more about IWill Enterprises career opportunities, culture, and employees, visit ​www.iwillenterpriseinc.com.