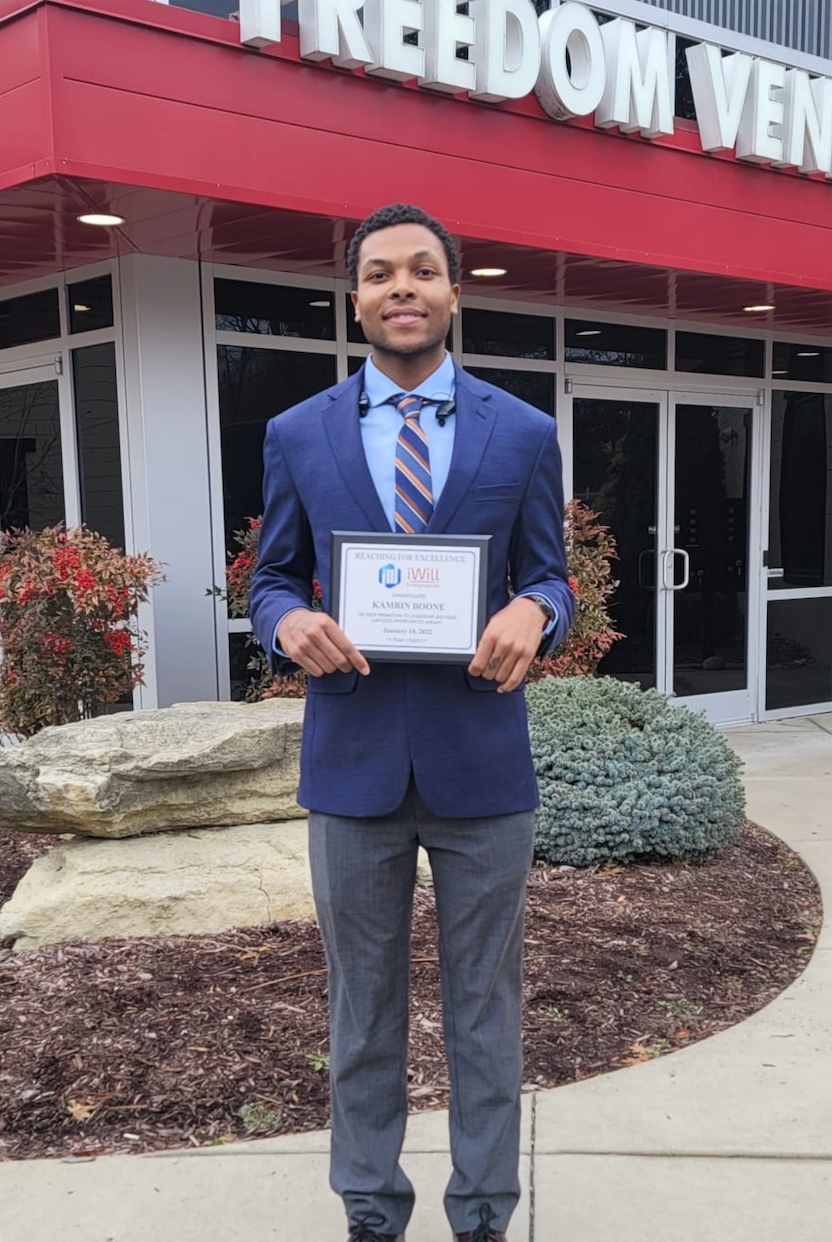 Meet Kamrin Boone
iWill Enterprise Inc would not be the company we are today without our amazing employees. Everyone at every level contributes to the success of our organization. As we continue to expand and grow into new industries and markets, we wanted to take the time out to acknowledge one of our employees who has shown major initiative and leadership, Kamrin Boone.
Mr. Boone is a corporate trainer here at iWill Enterprise and has only been with us for a short 2 months but has already made a major impact. He managed and organized a community service event with a local non-profit right here in Louisville Kentucky. Growing up he was very creative and loved music, art, and sports. He attended Thomas More University where he majored in communications.
"iWill Enterprise has given me a lot of knowledge and taught me how to better communicate. My goals for the next 3 months include gaining the ability to effectively run my own sales and marking firm along with continuing to build relationships. The advice I would give to new client representatives would be to learn the key concepts within the organization, utilize time management and believe in yourself"
-Corporate Trainer, Kamrin Boone
Mr. Boone wants to learn how to be an effective leader so he can teach and grow a productive team and we're confident that with his work ethic he will have no problem doing so! Congrats on all you have accomplished Kamrin, we can't wait to watch you grow.
To learn more about iWill Enterprise and their career opportunities, visit ​www.iwillenterpriseinc.com. Follow iWill Enterprise on Instagram and Facebook to stay up to date on everything their team is up to @iWillenterpriseinc